Tables d'hotes enjoy the French kitchen
Good food and drink is part of a holiday. Whether it's a rich breakfast buffet, café au lait, a cup of tea, a sparkling glass of wine on the terrace or eat with the tables d'hôtes a joint evening meal.
The first night of your stay, you are already familiar with our kitchen we have a freshly made takeaway. A great way to extract calm and relax after the long journey.
At fixed times a week we serve table d'hôte.
Every day you can find fresh baked croissants, pain au chocolate, baguettes, farmer brown or a rich, fresh breakfast in the old hay barn. You will also find the honey of our own country, other local produce and a delicious assortment of our exquisite wines.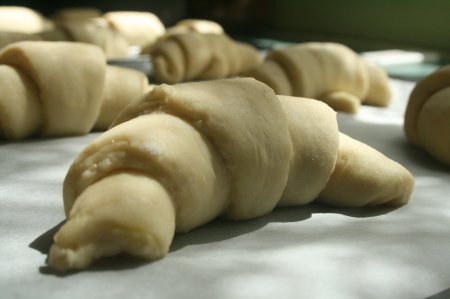 Petit dejeuner - Breakfast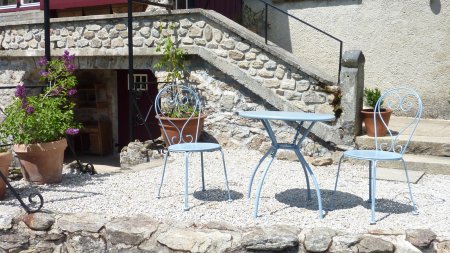 A nice and relaxing start to the day a rich breakfast. Tuck into a delicious breakfast buffet with oven-fresh croissants, pain au chocolate and Petit pains, various spreads, a boiled egg, orange juice, coffee or tea. Do you want to be assured of a delicious breakfast every day book the breakfast benefit package. A daily breakfast tasty and fresh is ready for you. You can also reserve a breakfast separate. Beginning or end your holiday with a delicious breakfast.
Aperitif - "Apero"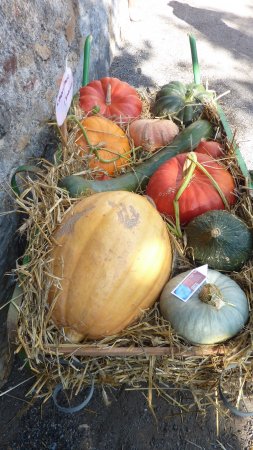 In the afternoon either at the end of a lazy day the terrace is open for a glass of wine or something tasty. Time for an aperitif or as the French call it: the "apéro".
Enjoy the outdoors, relax with a aperitif on the terrace in the French countryside at camping LaCanal.
Another way of relaxing!
Table d'hôte - the french kitchen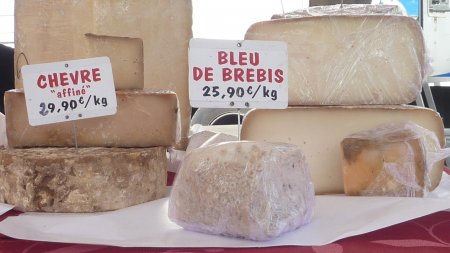 Three times a week you can eat regional dishes that are freshly prepared. Vegetables and herbs are used as much as possible biologics. You can read the menu of the day on a the black board. If it appeals to you, you can enrol for the evening meal
A fresh glass of sparkling wine at some delicacies or dishes from the countryside, meet new people or just enjoy good food with family and friends. As drinks, we can offer you a beer, a soft drink, coffee or tea, but also a good wine or a great Domaine des Jougla. Meals are served on the terrace or in the cozy old Barn with its stone walls and original beams.
Vegetarian, allergies, would you prefer a customized meal, we keep it in mind. Do you have an allergy, you're pregnant or you prefer to eat vegetarian? Please let us know before you come, we can adapt the menu for you.
Bon appétit !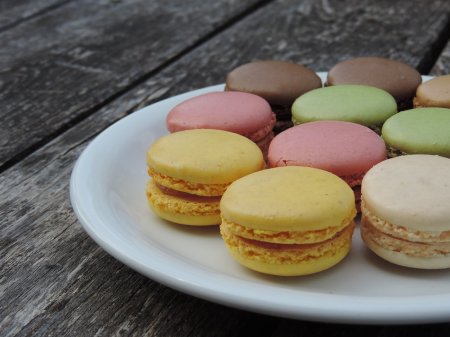 Table d ' hôte means "dining by the host at the table". This is not literally the case. Your meal will be served outside on the terrace and in La Grange sunny lounge which overlooks the valley an old converted hay barn where you can enjoy a menu from the South French cooking culinary delicious food and drinks.
Do you have children for whom such a evening is much too long, then they may participate in the kids ' table d'hôte. Our stageiaires eat with the children a children's menu after dinner they read stories, do games or hold an exciting treasure hunt. After this exciting and fun night the children excited back-whether or not made up-to tell you what they have experienced all that evening.
Delicious fresh French wines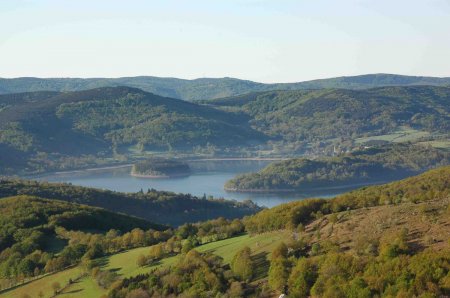 Fine dining and good food includes a good tasty glass of wine. In spring we visit different wineries to buy a various range of light, fresh and fruity, full-bodied dry wines. The most delicious and finest tasting quality wines we put on our wine list. So that you do during the holidays on a summer evening can enjoy your picnic or barbecue with an excellent quality wine.
Table d'hôte - French dinner - evening meals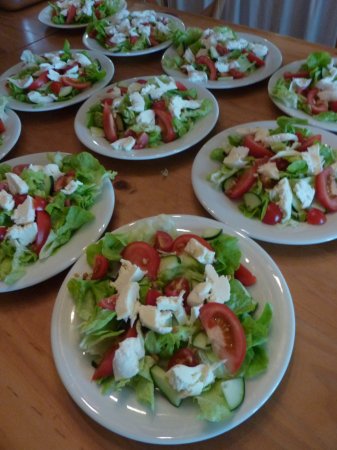 Fresh salad's table d'hote.

For vegetarians we are happy to prepare a special meal, not just one without meat but also a really nutritious vegetarian meal. We do request that when you make your reservation you indicate whether you are a vegetarian and for those who "would like to try" vegetarian food. Other diets ;We can also prepare meals for those who have a special diet. Camping could easily be a nightmare for someone who is gluten free ...
Bed and breakfast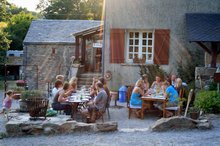 You don't feel like cooking, then eat along with the table d ' hôte in the "grange" the old hay barn or outside on the terrace enjoy regional dishes.
Trips and food
There are plenty of Nice trips you can take. How about a visit to the sausage factory in Lacaune les Bains where they dry or raw ham and sausage the cheese cave in Roquefort.
Restaurants in de omgeving
A website for fun trips and convenient information www.PageLoisirs.com for example if you are looking for a nice restaurant, pizzeria, exuberant French.